Executive Director Human Performance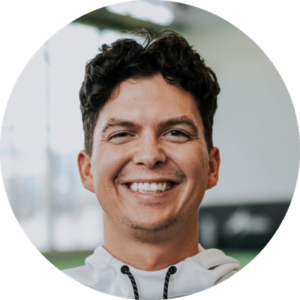 Nate Borunda has worked inside the world of human performance since 2012. He has an extensive background as both a collegiate basketball athlete and as a leader in human performance. At the Sports Academy on the West Coast, he worked collaboratively with local Fire Departments to create all aspects of diagnostic testing, performance training and recovery for Fire Academy Programs. He currently manages all human performance activities, events and programs at the Sports Academy located at the STAR in Frisco Texas.
Nates education and professional background includes:
Bachelor's Degree in Exercise Science and Master's candidate in Exercise Science
WTA tour primary performance specialist for world ranked #1 tennis player for Women's Tennis Association
On site performance trainer for actors, entertainers for both Warner Brothers and Netflix
Oversees Sports Performance for the Mavericks NBA – G League Team "The Texas Legends"
Collaborates with the Baylor Scott and White Therapy and Research to elevate the current working model of human performance
Co-author of "Effect of wearing a cloth face mask on performance, physiological, and perceptual responses during a graded treadmill running exercise test" – Published in the British Journal of Sport Medicine
As the Director of Human Performance for F1RST, Nate is committed to the continual development of comprehensive human performance and cognitive programs for First Responders. Nate follows the same evidence based strategies that he has utilized for professional athletes, in order to assist the First Responder to prepare, endure and recover from occupational demands.