Skills training for parents with an emphasis on therapeutic limit
setting, choices, and consequences to help create, restore,
and grow the bond between parent and child.
Dates: June 7, August 23 and October 25 
Time : 6PM-8PM
Cost: Free
Address: 800W. Airport Fwy. 620 Irving, TX 75062
Food will be provided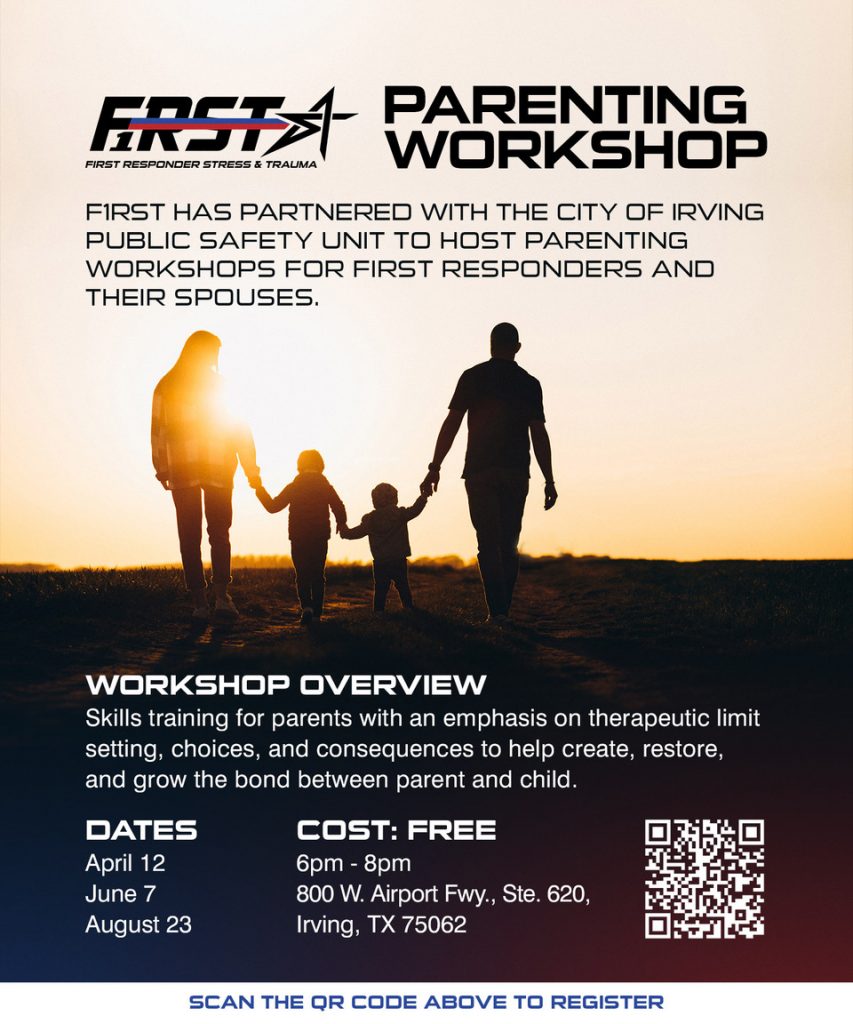 Couples Wellness Retreats
Our Couples Retreat is a specialized experience designed to nurture and
strengthen the most important relationships in our lives. This retreat
encompasses educational activities related to relational well-being,
recovery-oriented exercises, THORNE supplements, and a choice between a refreshing cold water plunge or a rejuvenating infrared sauna session

Dates: May 6th , September 9th , &  November 4th
Cost : Free
Location : Sports Academy at The Star 
Address: 3800 Gaylord Pkwy Suite 120, Frisco TX 75034
REGISTRATION IS NOW CLOSED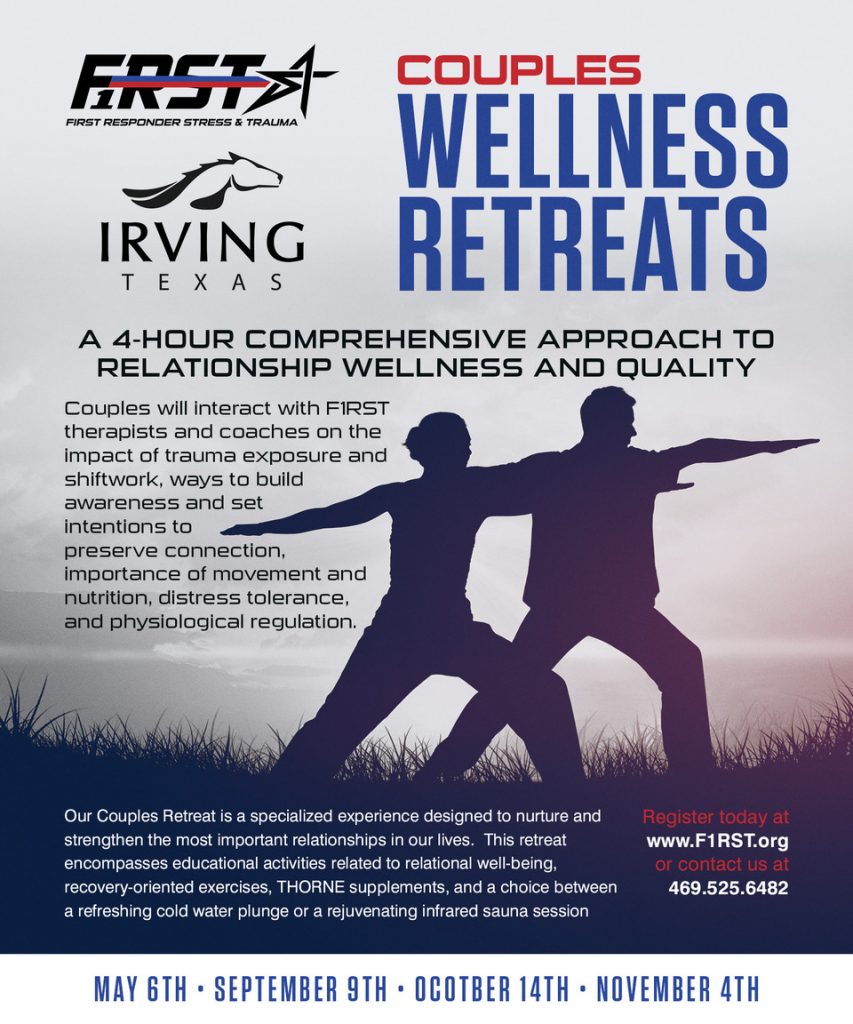 3 Day Peer Support & Resiliency Training Frisco TX
Comprehensive training provided by Dr. T with a multidisciplinary team, a panel of first responders, and peer coordinators.
This highly interactive experience will assist with the development and maintenance of a Peer Support Program, provide evidence-based skill sets for new and existing team members, and promote physiological and psychological tactics for optimal performance.
Register now for our next training:
Next 3 Day Training: September 27th – 29th 
Location : Sports Academy at The Star
Address : 3800 Gaylord Parkway Suite 120 , Frisco TX 75034
Price $845/person – Group discount 10% (3 or more attendees)