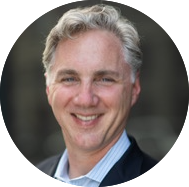 Throughout his tenure with the Federal Bureau of Investigation, Philip developed and implemented several national and international investigative and operational strategies across multiple programs.  In addition, he was responsible for building and scaling organizations responsible for analyzing risk intelligence, red teaming organizational vulnerabilities, and aligning solutions with organizational business processes and objectives.  Philip has consistently been recognized for exceptional leadership, operational experience, and building innovative teams through his investment in people, partnerships, and creative processes.  Philip's ability to cultivate, develop, and nurture relationships with first responders, private sector partners, and C-Suite Executives enabled enterprises across multiple sectors to stay ahead of the threat and deliver unprecedented performance and value.
Philip's education and professional background includes:
Bachelor's Degree in Political Science and Master's Degree in Design
Served as a combat arms officer with a United States Army Rapid Deployment Force (RDF)
Served as Task Force Agent with San Mateo County Sheriff's Office Narcotics and Vehicle Theft Task Force in Northern California.
Served as FBI SWAT operator in San Francisco, California.
Selected as a member of a multi-national operational team mitigating national security risks targeting US interests.
Led the Coastal Georgia Violent Crime, Crimes Against Children, Safe Streets, and Joint Terrorism Task Forces. 
Served as the Acting Special Agent in Charge and the Assistant Special Agent in Charge of the Atlanta Division of the FBI.  
Philip is an accomplished Executive with 20 years of experience in all aspects of leadership, operations, and management including Business Development, Contract Negotiation, Product Development and Customer Care, and a proven record of accomplishment leading high-performing cross-functional teams.  As the President of F1RST, Philip is committed to the growth, development, and delivery of F1RST's comprehensive wellness programs focused on mental and physical wellness, and peak human performance of First Responders and their families.